22
Jan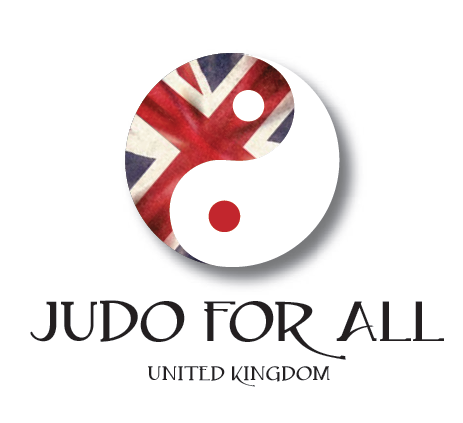 Judo For All UK:
Judo For All UK (JFAUK), is the national governing body for traditional judo in the U.K. recognized by the World Judo Federation (WJF) and supported by 52 countries worldwide.
JFAUK was founded in December 2010 in order to preserve traditional judo in a landscape where modern judo has been diluted to the point of non-recognition. JFAUK aims to provide an independent association to support the teaching, practice and development of Judo along the Japanese tradition, working to re-ignite judo as a martial art and pure fighting form through the allowance of traditional techniques, leg grabs and by placing a strong emphasis on ne-waza.
FJSAOA is proudly a Affiliated member to the JFAUK.
International Opportunities:
International Integration
Despite being a new organization, Judo for All UK has established long lasting international links across the globe. Shortly after their founding, they became the recognized national governing body for traditional judo in the U.K under the World Judo Federation (WJF), backed by 52 countries worldwide.
Due to their status, they regularly participate in international training courses and competitions in various countries, including participation at the WJF European and World Championships, as well as other international and world stage competitions such as the CSIT World Sport Games.
Their integration is not purely focused on competition however. Our involvement within the WJF is a major attempt to reclaim and preserve the original values of judo. The WJF aims to create a movement that is based on the concept of judo for all, taking a holistic and traditional approach to training and contest, and Judo for All UK extends and champions these values within the United Kingdom.
Further to this, Judo for All UK is involved with various charitable initiatives including the Kalithea Rehabilitation Programs in Thessaloniki, Greece, which uses Judo as a platform for personal development, aiming to assist the rehabilitation of individuals struggling with alcohol substance abuse.
Judo as an Education:
Traditional Japanese Judo
JFAUK was formed on solid grounds from past experience, and our goal is to maintain the fundamentals of traditional Japanese judo and for all who wish to practice it. Bureaucratic policies within the existing governing bodies of judo and the constant interference in the running of clubs have resulted in a decline of judo clubs around the country. They have all witnessed the decline in the numbers around us. The teaching of judo has become more difficult or troublesome adversely affecting the running of judo clubs. This has created a situation that more and more clubs are closing or remain dysfunctional. Poor policies and illogical expectations have faded people's morale and faith in judo has been lost.
We believe that many frustrated judoka are not happy and are looking for alternative solutions so that they can continue to practice and develop judo on a realistic level. Clearly, there is a need for a lifeline to revive and revitalize judo in the SA, UK and other European counties all over the world, was founded precisely with the aim of providing such a lifeline.
JFAUK, FJSAOA, IFJA, and WJF are working hard to preserve the vital values held in traditional judo in order to radically change the way that people are recognized and treated within the sport. We aim to support and promote Judo in a more straightforward way, encouraging new and existing clubs to follow innovative ideas which will help everyone see growth without compromising traditional judo. We aim to restore faith and trust in the sensei, providing them with authority, recognition and access to a support network that has them and their students in mind so they can sustain their clubs in a functional manner.
JFAUK, FJSAOA, IFJA, and WJF has developed a comprehensive grading structure that relates to the everyday judo practice in the dojo and is the result of a 45-year long examination of judo. It embraces the important aspects of judo while underlining its fundamentals. The syllabus is geared to enhance a deeper understanding of the techniques of judo. It represents a simple coaching program that is easily understood and is used by many coaches and students across the world, to find out more about our syllabus, please become a member of the FJSAOA.
We welcome everyone to join us in this endeavor. If you want to find out more about why JFAUK, FJSAOA, IFJA, and WJF would work for you, your club and your students then please contact us.
We look forward to working with you.
Traditional Contest Ruleset
JFAUK Contest Rules
JFAUK follows contest rules established by the World Judo Federation European Technical Committee. To download the JFAUK contest rules, please click on the image and links below.
WJF Contest Rules
https://judoforall.org.uk/dev2017/wp-content/uploads/2018/01/WJF-TKJ_-_EU_rules_2012-13.pdf
The Contest Rules approved and ratified by the WJF European Technical Committee were first published on February 1, 2013. It is formally entitled: "Traditional Kodokan Judo Competition Rules". To download the WJF EU contest rules, please click on the image on the left.
The WJF European Technical Committee was established at the behest of the WJF President for Europe, Dr P Hogland, with a mission to put together common ideas and formally produce the contest rules for WJF that conform and are in line with its mission statement. The present document successfully outlines a well thought-out and detailed set of contest rules that uphold all the values and concepts of traditional Kodokan Judo as perceived by its founder Dr Jigoro Kano. It charts a practical way to promote the concept of Judo For All, which is embedded in the document. It devises a distinct course of action for the growth and wider participation of the public in judo that is based on the experience of judo practitioners and teachers.
This new document was produced by the WJF European Technical Committee who chose to produce it in consultation and with the authority and expertise of 19 masters that include 2 grandmasters, and 16 instructors ranking from 3rd to 9th Dan. It is an authoritative document that is the product of views and experiences of masters from 3 European countries and many clubs and associations.
This document carries that authority and the wisdom of some of the highest and most experienced ranks in the WJF and is in complete accordance with the concepts and mission statements of the World Judo Federation.
The contest rules were established by the following members of the World Judo Federation:
Alfredo Vismara – 9th Dan
Giuseppe Vismara – 9th Dan
Sampson Sampson – 8th Dan
Giacinto Pesce – 7th Dan
Luca Castelnuovo – 7th Dan
Sergio Bertozzi – 7th Dan
Ettore Franzoni – 7th Dan
Luigi Moscato — 7th Dan
Valter Scolari – 7th Dan
Livio Beretta – 7th Dan
Antonio Capasso – 6th Dan
Meme Velledru – 6th Dan
Mazzola Celso – 6th Dan
Robert Bushnell – 6th Dan
Samuel Betu – 6th Dan
Dave Hammond – 5th Dan
Magro Nixola – 5th Dan
Miranda Eliodoro – 3rd Dan